Education for Values - Continuity and Context was the theme of the Fifth International Conference on Adult Education which Professor Laurentiu Soitu organised together with his University colleagues and partners from 25th to 28th in Iasi, Romania, and Chisinau, Moldova. A collection of all papers presented have been made available by now as a substantial e-volume of 700 pages.
It is interesting to look at for all in policy making, practice, and Research in the field of adult education and lifelong learning, and a valuable handbook for students also.
The full collection of papers is featured below and attached...
Best Heribert
[Photo] Professor Heribert Hinzen speaking at the Fifth International Conference on Adult Education,  Iasi, Romania, and Chisinau, Moldova, April 2018
[Gallery photos] Prof. Chris Duke, Centre for European Studies, RMIT, Melbourne, Australia, Prof. Ekkehard Nuissl von Rein, German Institute for Adult Education, Prof., Katarina Popović, Department for Andragogy, Faculty of Philosophy in Belgrade, Serbia and Secretary General of ICAE (International Council for Adult Education), Prof. Simona Sava, West University of Timișoara, Romania
See also: Professor Michael Osborne reports from the Fifth International Conference on Adult Education, Iasi and Chisinau 25-28 April, 2018
Nike air jordan Sneakers | JORDAN BRAND
Gallery images (click to enlarge):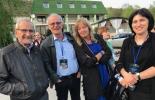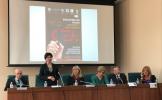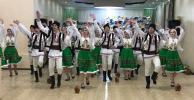 Post date:
Wednesday, 7 November, 2018