On 1 September, as one of the key events of the 2020 Global Learning Festival, the Wyndham Council Learning Community team, in partnership with the Australian Learning Communities Network (ALCN), ran a webinar on using the Collective Impact Assessment Tool (CIAT).
The event was a collaboration between various partners that have been involved in the design, development, or implementation of the Collective Impact Assessment Tool, known as 'CIAT' since it was first designed several years ago by the Melton Learning Board.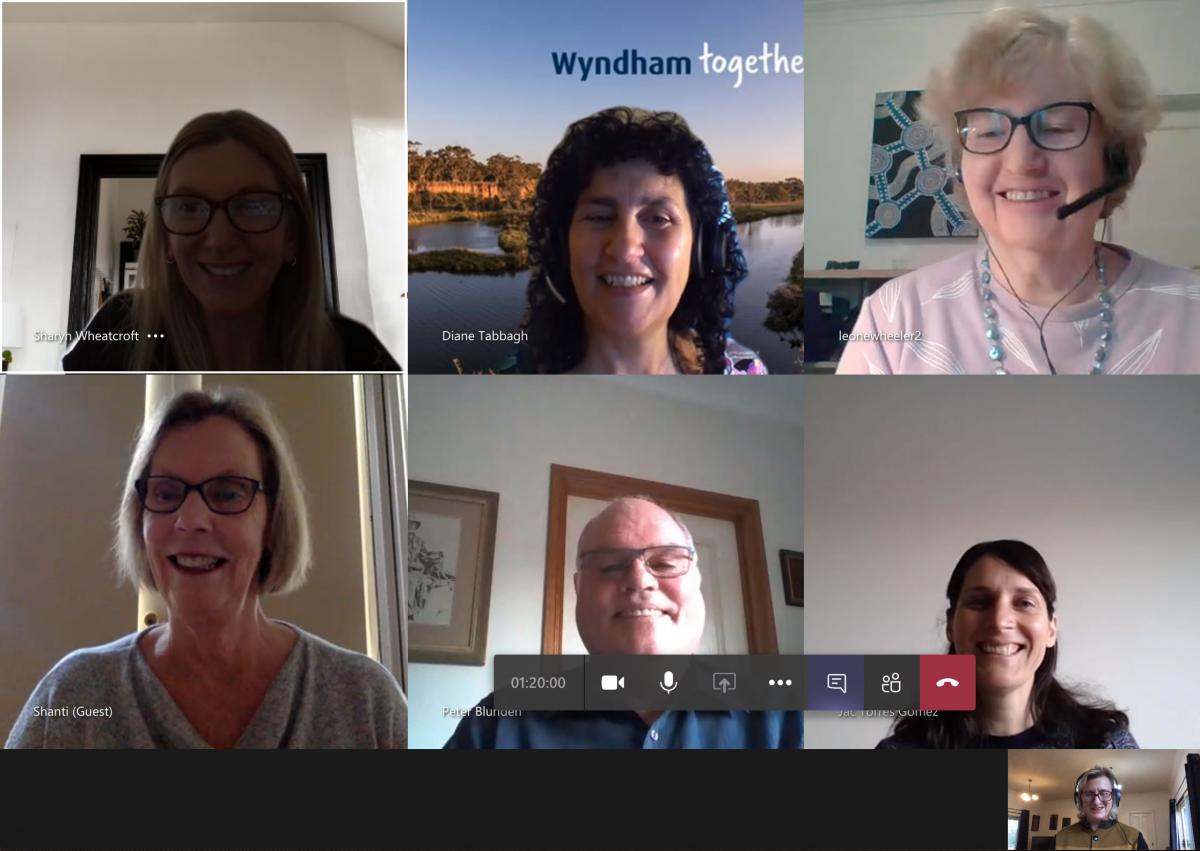 Leone Wheeler, the Hon. CEO of the Australian Learning Community Network, Board member of PASCAL International Observatory, and an Associate of RMIT University MC'ed the event, highlighting that the webinar was a part of Wyndham's commitment as a member of the UNESCO Global Network of Learning Cities and our contribution to the 2020 Global Learning Festival.  The Collective Impact Assessment Tool (CIAT) is designed to measure how well partnerships deliver on project or Learning City activities in order to assess Collective Impact. 
It is a qualitative measurement tool that generates consistent numerical data about subjective findings. It provides baseline data and is used alongside other evaluation methods. The webinar incorporated four presentations about CIAT. First, Dr. Shanti Wong, as one of the developers, provided a background to CIAT for webinar participants that were not aware of the tool.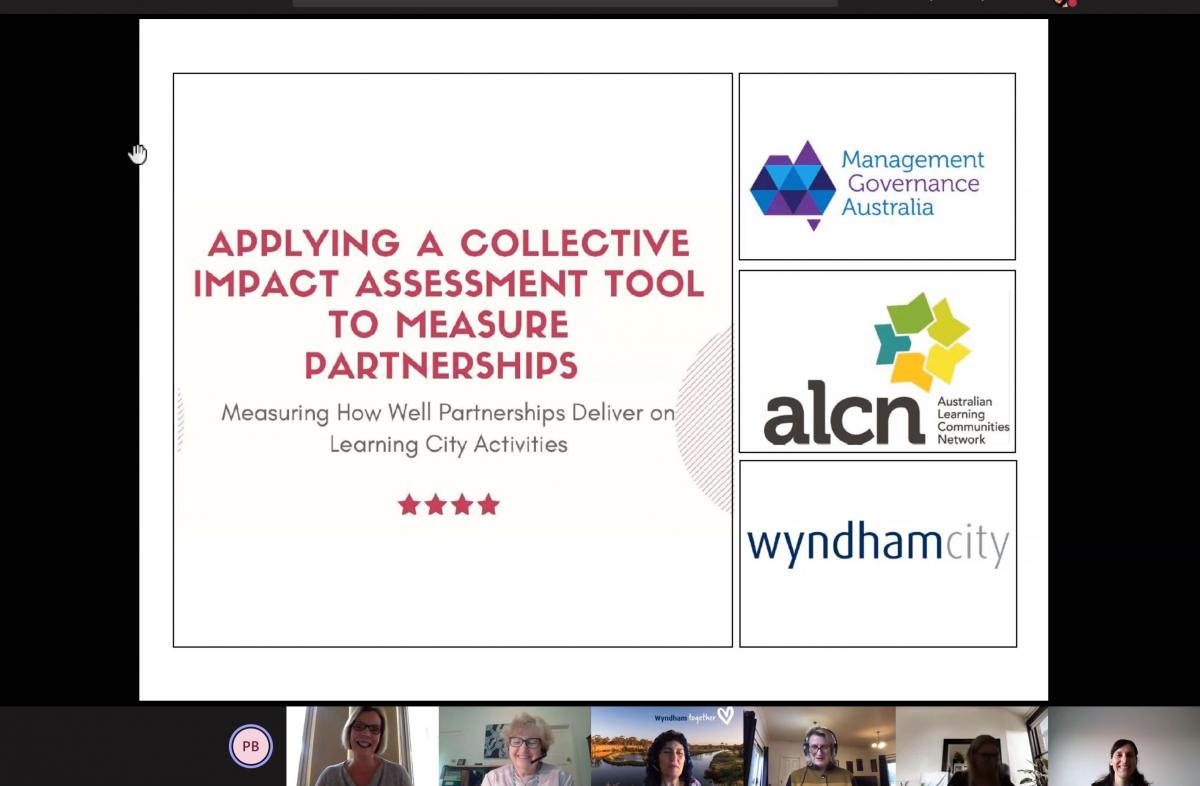 A short video of the utilisation of CIAT in Wyndham was shown, before Diane Tabbagh and Jac Torres Gomez from the City of Wyndham held an interactive conversation using the Most Significant Change technique to reflect on their experiences of using the Tool.
Bernadette O'Connor, Management Governance Australia, then explained how she is currently applying the tool in the health sector and with indigenous communities in the Northern Territory. Finally, Peter Blunden, one of the original developers of CIAT, provided a short reflection on how CIAT has evolved. Following this, there was a short Q&A.  It was clear from the presentations and participant interactions in the chat that strong, sustainable projects are built through strong partnerships, and that many now understand just how the CIAT provides a great way to measure the impact of partnerships.
This webinar supports Action 12 and a broader objective of the Wyndham Learning Community Strategy 2018-2023 around supporting and celebrating purposeful partnerships to create change. A link to the recording of the webinar will be available shortly on our Learning Community page: https://www.wyndham.vic.gov.au/services/learning-community 
Warm Regards
Jac and Diane
Post date:
Thursday, 3 September, 2020