The German Institute for Adult Education – Leibniz Centre for Lifelong learning is the central institute for research and practice of adult and continuing education in Germany. The institute links research, policy and practice, and supports through the provision of data and information while conducting its own research and development work.
Having been positively evaluated in 2016, the DIE has now successfully raised competitive funding from the Leibniz Association for an additional 16,5 positions in order to further develop its research and service profile. The focus will be on setting up four junior research groups with two doctoral candidate positions in each. These groups will either promote through intervention and implementation studies field tests of scientific findings or will analyse the effects of policy and civil society players' interventions in the field of continuing education.
---
Junior research group leaders (TV-L Wissenschaft E 14)
As leader of a junior research group you will design application oriented basic research pro- jects and implement these together with the doctoral candidates. As a postdoc, you hold an above-average PhD which dates back no longer than six years. You have acquired first expe- rience in the independent implementation of your own research projects. In addition, you have earnt recognition in your scientific community (adult education, education science, social sci- ence, psychology, economics). You publish your research findings in national and international peer reviewed journals and you are successful in acquiring third-party funding through com- petitive processes. Now you are aspiring to the next stage in your career aiming to take over a professor's duties in a research institute. Your intention is to implement intervention or im- plementation studies together with your junior research group through (quasi)experimental de- signs or contrasting case studies or to analyze the effects of institutional framework conditions on structures, processes and outcomes of adult education. Your research focus will be within one of the following areas: governance of continuing education; management of organizations; planning and evaluation of programs; processes of teaching, learning and counselling. Also desirable are projects aiming at the transfer of scientific knowledge or the setting up and usage of research infrastructure. Equally welcome are research projects located at the interfaces be- tween different departments of the DIE.
Leaders of the junior research groups will be appointed for three years, starting from 01.01.2018. An extension by a further three years is possible. Contracts for the doctoral can- didate positions (two 0,65 positions in each junior research group, TV-L Wissenschaft E 13) will be for three years. Thereafter new candidates may be appointed.
---
Methodological advice (TV-L Wissenschaft E 14)
Parallel to the junior research group leaders, a methodological advisor is to be appointed whose responsibilities involve the provision of counselling for intervention and implementation studies, mainly those studies within the newly established junior research groups at the DIE. The field testing of scientific findings can be conducted through (quasi-)experimental designs or contrasting case studies. You have solid competence in quantitative and qualitative educa- tional and social research (education science, empirical education research, psychology, so- ciology, economics) as well as experience in supervising junior researchers. Ideally, you also have experience in the planning and implementation of (quasi-)experimental research designs, in variance and regression analysis, and analyzing the multi-level structure of data sets.
Knowledge of longitudinal data analysis and a solid competence in qualitative data collection and analysis would be an additional asset.
In addition to your advisory duties, you will have the opportunity to conduct your own research projects, including those for your own further qualification, within one of the DIE's departments. Your duties will also involve the collaborative implementation and further development of the structured doctoral training at the DIE together with partner universities and other partners.
The DIE offers an interdisciplinary research environment, access to scientific infrastructures, opportunities for continuing professional development and support in reconciling work and fam- ily life. If you are interested in the positions described, please send your electronic application by 25.08.2017 to: German Institute for Adult Education (DIE) – Staff department, Ms Bürger - Heinemannstr. 12-14, 53175 Bonn, personalabteilung@die-bonn.de. Candidates interested in one of the junior research group leader positions are required to add a concept paper of about five pages which outlines research questions for their own research as well as for potential doctoral projects in their own junior research group.
For further inquiries, please contact Prof. Dr. Josef Schrader at telephone number +49 228 3294-103.
Information on the DIE is available at http://www.die-bonn.de.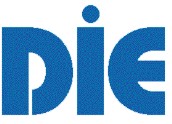 Buy Kicks | adidas Yeezy Foam Runner Sand - Grailify