Based in the School of Education at the University of Glasgow, CR&DALL pursues a range of research activities which have relevance to the theme of lifelong learning. Currently our research focus includes the following themes:
Our objective is to make a real difference through the contribution that adult education and lifelong learning can make to social justice, social inclusion and poverty reduction - a contribution that has received relatively limited recognition to date.
Aim
CR&DALL's aim is to conduct inter-disciplinary and multi-disciplinary research and development activities in adult education and lifelong learning in order to achieve observable impacts with respect to social justice, social inclusion and poverty reduction. We seek to achieve our goals through:
Research projects 
Publications - Books, academic journal articles, research reports and working papers
Events - Organisation of and presentation at conferences, seminars, webinars and workshops
Influencing Policy - Contributions to policy agendas of national and international bodies
Provision of Intelligence - Providing an observatory function thorough a website and newsletter to subscribers
Research
CR&DALL is the major contributor to the School of Education's theme of Adult Learning and Youth Transitions, and makes major contributions to the themes of Urban and Place-based Learning, and Migration and Refugee Education. A significant focus in all of its work is International Development. Our work within these themes is summarised below.
Adult Learning and Youth Transitions
This area of work focuses on the impact of learning opportunity in formal, non-formal and informal settings on the life courses of both young and older adults, including those who are most vulnerable in labour markets and at risk of social exclusion. Projects such as the EU H2020 funded, YOUNG_ADULLLT Policies Supporting Young Adults in their Lifecourse contribute to a) developing new knowledge about the impact of LLL policies, b) better understanding of structural relationships and the functional match between education/training and the labour market, and c/ identification of successful sustainable institutional solutions to mismatches. Another EU-funded project, Labour Market Efficiency of Tertiary Adult Education (LETAE), assessed the role of lifelong learning for mid-career professional development in seven European countries. A major Global Challenges Research Fund (GCRF) project funded by the ESRC focuses on the role of dual apprenticeships in India and Mexico. 
Urban and Place-based Learning
Our work in this area includes our concern to better understand the relationship between place and educational disadvantage specifically in the Glasgow City Region, and also in other regions in the world, in particular in the global south. We seek to identify the drivers of disadvantage, as well as lifelong success, and to inform policy options for narrowing the gap in educational attainment experienced by young people and adults from disadvantaged backgrounds. Our distinctiveness is based a) on the use of novel and sophisticated quantitative methods, for example through our work within the ESRC funded Urban Big Data Centre b) taking an interdisciplinary approach working with other leading academics within the College of Science and Engineering, the School of Social and Political Sciences and the Institute of Health and Well-being, specialising in engineering, environmental sciences, health, housing and transport, and c) addressing global challenges. We recognise in this work that combating inequality within and among countries, preserving the planet, creating inclusive and sustainable economic growth, and fostering social inclusion are mutually interdependent, and are underpinned by learning. Our work, through a number of projects supported within Global Challenges Research Fund and funded by AHRC, the British Academy, ESRC, EPSRC and MRC builds on these themes. This includes, the ESRC funded, Centre for Sustainable, Learning Cities and Neighbourhoods, and a British Academy-funded project on the contribution of HEI systems to regional development (SUEUAA). Many of our research projects in this area involve extensive collaboration beyond the social sciences. This includes working with engineers, environmental scientists, health scientists and the NGO sector in implementing technological, environmental and health initiatives through community engagement using arts-based and public pedagogies. This work covers diverse fields including palliative care in Bangladesh, geo-thermal engineering in Ethiopia, and environmental initiatives in Uganda, Botswana and Nigeria, and is illustrated in much of the work of the suite of projects overseen by the Sustainable Futures for Africa network.
Another of our GCRF projects funded by the British Academy, Educational Peacebuilding in Medellin and Acapulco, considers how an inclusive, lifelong, learning strategy contributed to the successful reduction in drug-related violence and crime in one urban setting and its transferability to another. 
Migration and Refugee Education
Our research in this area complements the work of the UNESCO Chair in Refugee Integration through Languages and the Arts, which is hosted in the School of Education. Our AHRC/ESRC funded GCRF Forced Displacement project, Building Futures: Aspirations of Syrian Youth Refugees and Host Population Responses in Lebanon, Greece and the UK, also links to our concern with skills development and focused on displaced Syrians in the Lebanon, Greece and the UK. We have also led a British Academy funded project concerned with migrating medical professional knowledge, and an ESRC funded project concerned with identity, citizenship and belonging among settled Eastern European migrant children in the UK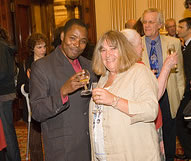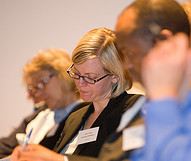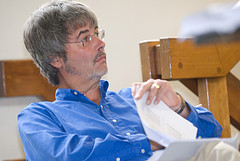 Sportswear free shipping | Jordan Ανδρικά • Summer SALE έως -50%