Wednesday, 10 March, 2021 -

13:00

to

14:00
Join us for the first session of this special two-part series of webinars.
Session 1: Oral Language
Listening and speaking underpin learning, work, and social interactions. However, not all adults with literacy difficulties, are confident when relating with others and may need increased opportunities to listen to, and speak with, others in a range of participatory ways.
In this session, Anne will outline why oral language is the foundation for literacy development and then go on to offer a range of practical approaches that may be used with adults.
Our presenter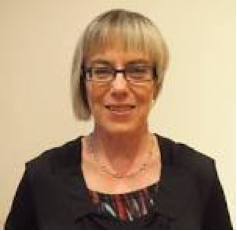 At Flinders University, Anne Bayetto teaches undergraduate and postgraduate topics that are focused on students who have literacy and/or numeracy difficulties.
Anne has been the reading expert for the Principals as Literacy Leaders (PALL) program, offered in every state of Australia, and through this program has been part of a team gathering pre-and post-data from PALL participants and later undertaking case studies in schools to learn about effective, long-term approaches.
Session details
When: Wednesday 10th March
Time: 1.00pm - 2.00pm (AEDT)
Duration: 1 hr

Cost: FREE for ALA members and associate members.
Non-members is $50, payable online.
Not a member?
We would love to have you onboard! Join us today for free access to all upcoming and archived professional development sessions.
You can read all about the perks of being a member here.