*** ONLINE CONFERENCE ***
Association of Colleges
2-5 Stedham Place
United Kingdom
Thursday, 14 May, 2020 - 00:00

to

Tuesday, 19 May, 2020 - 00:00
Registrations are still open for the upcoming online AoC College HE Research and Scholarship Conferences.
The conferences will be held from 14 May - 19 May and will highlight research and scholarship in the college HE sector. It will also provide an update on the Scholarship Framework platform. Keynote speakers include John Lea, College HE Scholarship Director at the Association of Colleges, Paul Kessell-Holland, Director of Insights at the Education and Training Foundation and Dan Amin and Nicola Watchman-Smith from Advance HE. 

Each day will cover a different theme relating to research and scholarship. Please visit the conference website for the programmes. There have been slight changes to the programme finishing times than previously advertised:
14 May – 10am – 1pm - Enhancing Classroom Practice 
15 May – 10am – 1.40pm - Enhancing Student Engagement
18 May – 10am – 1.40pm - Enhancing Institutional Practice 
19 May – 10am – 12.30pm - New Research and Innovation 
The conferences are free to attend and are open to anyone with an interest in college higher education. You are welcome to attend as many of the days as you would like. The sessions will be delivered via Zoom. 

For more information and to register, please visit the conference website.  

If you have any questions or issues, please email [email protected]. 

We look forward to welcoming you. 
 

Kind regards, 
The Scholarship Framework team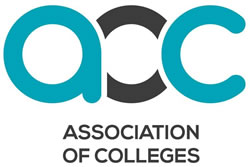 latest Nike release | Mens Flynit Trainers