The January 2018 issue of Cedefop's magazine Skillset and Match, is available to read and download. It is packed with exclusive messages and interviews, features, news from EU Member States and information on new publications.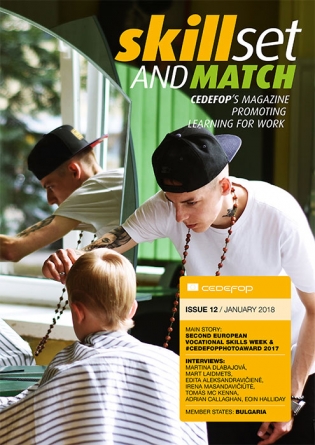 In this issue:
A feature on the Second European vocational skills week and the #CedefopPhotoAward 2017;
Lifelong guidance in the digital age;
Hacking big data for better labour market policies;
An interview with Martina Dlabajová MEP, who hosted a Cedefop working dinner on digitalisation and new forms of work, their opportunities and challenges;
Insights on what European citizens think about vocational education and training;and
Europass passes the 100 million CV milestone!
The Member State contribution comes from current EU Presidency holder, Bulgaria.
And, as usual, you can browse through the latest Cedefop publications and upcoming events.
Buy Sneakers | Nike Shoes, Sneakers & Accessories