Adult Learning Australia (ALA)
Australia
Wednesday, 9 August, 2023 -

13:00

to

14:00
For our next session in the What Works series, Ros will be joined by Lidia Lipkiewicz. Lidia brings over 20 years teaching experience in the Language, Literacy & Numeracy field to this session, which will explore learning goals, resources, who can help, practical tools, exploring options, and learning assessment.
Date: Wed 9 August 1.00 – 2.00 pm AEST
Presenter: Lidia Lipkiewicz
 
REGISTER HERE

*If you are unable to attend this event but would like a copy of the recording after the session, please register yourself, and you'll be on our contact list for follow-up.
About the Presenter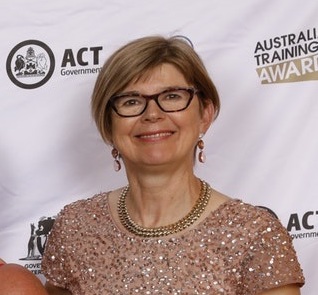 Lidia Lipkiewicz has over 20 years teaching experience in the Language, Literacy & Numeracy field. Lidia has worked with disengaged youth from some of the most disadvantaged suburbs in Australia; she's developed and implemented highly successful LLN/Pathways programs across Adelaide and after a stint as an Educational Manager, she returned to the classroom, where she started to dabble with project based teaching (and learning!) and loved what she saw. First with her Cert 2 Lit/Nums at Tea Tree Gully campus, then with an Advanced English class, and then onto her award winning Plan a Project program with lower level English language students. One of the highlights of Lidia's teaching career was a significant drama production, Cinderella with a Twist, that she produced together with her students and a small team of ESL teachers. As one of her colleagues said, "the students learnt more English in 11 weeks than they did in a year!" In 2018 Lidia won an Australian Training Award in Excellence in Language, Literacy, Numeracy Practice and she now proudly holds the position as a VET Ambassador. Lidia is passionate about her craft; she has worked with LLN practitioners across Australia and has recently done some classroom work with displaced Ukrainians in South Australia. Lidia looks forward to sharing with you 'What works in her classroom'.