Dr. Margaret Sutherland, senior lecturer in inclusive education in the School of Education and Depute Director of CR&DALL, was recently appointed to the Editorial Advisory Board of the National Association of Special Educational Needs (NASEN). This is an overarching Board of NASEN's three academic peer reviewed journals: British Journal of Special Education (BJSE), Journal of Research in Special Education (JORSEN) and Support for Learning (SfL).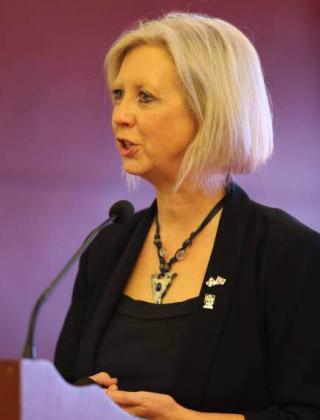 NASEN is a leading organisation that promotes the education, advancement and development of all those with additional and special support needs. Dr. Sutherland will commence this work in the autumn which involves progressing the academic integrity of these highly acclaimed journals, disseminating rigorous high quality research, and informing research, practice, policy and debate in inclusion and special educational needs and disability among other aspects.
This prestigious appointment is recognition of the high quality work and international research standing of Dr. Sutherland in the areas of high ability and inclusion. She is the only Scottish representative on this particular Board.  This is a wonderful opportunity to work with the international research community. It is also a great achievement for the Scottish Network for Able Pupils and the School of Education in highlighting the work and research which is currently being undertaken here and it will further enhance research opportunities and national and international collaboration in the area of inclusion and diversity.
Dr Sutherland also delivered a keynote lecture to leading academics, doctoral students, teachers and policy makers at the International Inclusion Education Conference at Beijing Normal University, China in July.
Buy Sneakers | Air Jordan