Friday, 27 November, 2020 -

10:00

to

11:30
This project will investigate how far, and in what ways, gender may have an influence in the progress of students through higher education, graduation and progression into skilled employment in the STEM sector in India and Rwanda. This is important because science has a critical role in supporting global sustainable development that will not be realised unless it makes better use of the potential skills of women and girls.
At present, girls and women are markedly under-represented in STEM areas both as students and in the workforce in most countries across the globe. At Higher Education level, only 35% of students enrolled in STEM studies internationally are women (UNESCO, 2017). Addressing this problem is vital in ensuring equitable access to quality education and meaningful work, and is crucial for countries seeking to prioritise equitable economic development, speaking directly to UN SDGs 4, 5, and 6.
Both our countries of focus, India and Rwanda, currently have a severe under-representation of women STEM students in HE, and in relation to the skilled workforce (WEF, 2018), and there is a limited amount of research in these countries, as in many global south contexts, on gender and STEM issues post-secondary school (for an overview see e.g. UNESCO, 2017). What is particularly under-researched is the gendered journeys of students once they have accessed university, and beyond into skilled employment (UNESCO, 2017, EGHE, 2018). Moreover, most lower and middle-income countries do not collect detailed disaggregated data to document access, retention, transfer/dropout, and successful graduation at HE level, especially by institution and discipline (see Chanana, 2007). Neither is there information on the onward journeys of students after they leave education Our research thus seeks to address these gaps.
The project has been organised into 5 distinct work packages (WPs). WP1 involves secondary statistical data analysis of gendered patterns of HE participation and achievement, utilising available data in India and Rwanda, with UK data utilised for comparative purposes. WP2 involves largescale primary survey data with STEM students in both countries. WP3 comprises a range of in-depth qualitative methods, including in-depth interviews with three sets of participants in India and Rwanda: first-year STEM students and final year STEM students at a university in each country and employees in a key STEM employer in each country. All participants will be interviewed again a year later, to explore their experience over time, and for the second group, potential experiences of transition into employment. The team wished to acknowledge similar issues of under-representation according to gender in STEM in the UK, and also to contribute more equitably to the knowledge exchange between countries, hence WP4 involves secondary data analysis of a number of different, relevant qualitative/mixed method datasets in UK Data Service archives.
Responsibility for impact activities will be shared equally between partner HEIs. Academic outputs will include at least 10 journal articles to be submitted to high impact journals in appropriate fields. Non-academic outputs will include the development of gender-sensitive virtual support 'toolkits', developed in conjunction with student participants; and gender-sensitive CPD materials developed in conjunction with STEM academic and industry staff, tailored to appropriate national/regional contexts.
---
CR&DALL Seminar Series 2020-21
Project Launch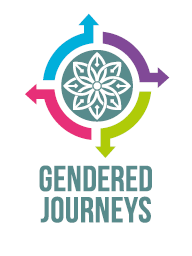 Gendered Journeys: the trajectories of STEM students and graduates
through higher education and into employment in India and Rwanda
A UKRI-funded project running for 3 years from February 2020
Friday 27th  November 2020,
10:00 – 11:30 GMT
Further details attached below...
Post date:
Wednesday, 4 November, 2020