Dr Muir Houston, Deputy Director of CR&DALL opened the webinar and provided an overview of logistics for the 80+ delegates and panellists. Professor Ellen Boeren, Director of Research in the School of Education introduced the webinar. She explained that in this event that some of the key work with the school that links to its longstanding commitment to Ethics, Religion, and Values in Education would be presented.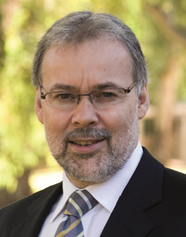 The first presentation of the webinar was made by Professor Trevor Gale. Drawing on Bourdieu's notion of the habitus (constituted by disposition collectives), he reported on a large-scale project funded by the Australian Research Council, (Social Justice Dispositions Informing Teachers' Pedagogy), which analysed different social justice dispositions that inform teacher practice in different contexts. As one example, the project theorised four different kinds of practices of teachers disposed to activism (directed at social justice), evidenced across different kinds of schools, as reported in the article: Mills, C., Gale, T., Parker, S., Smith, C. & Cross, R. (2019) Activist dispositions for social justice in advantaged and disadvantaged contexts of schooling. British Journal of Sociology of Education, 40(5), pp. 614-630.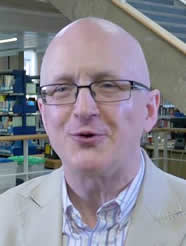 The second presentation from Professor Bob Davis reflected his research with Professor Jim Conroy and Dr Julie Clague. It examined a longstanding and recurrent metaphor in the representation of schools in modern society: the school as factory. Tracing this figure to the rise of philanthropic schools provided by factory owners from the early stages of the British industrial revolution, his presentation surveyed the use of the metaphor both in historical sources and in later critical‐theoretical analyses commonly informed by the work of Michel Foucault. While acknowledging the frequent validity of the metaphor in specific historical conjunctures, this work also questions its overapplication past and present, to the exclusion of other symbolic constructions of the school with deeper origins and wider salience for the practice of education. The research concludes with a reminder that the reproduction of governing metaphors in the historical and cultural study of educational institutions should always be treated with historiographical and philosophical caution.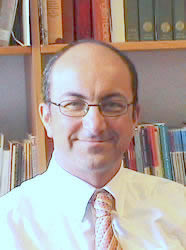 The third presentation from Dr Leonard Franchi focused on the work of Jean-Baptise de La Salle (1651-1719) and Julie Billiart (1751-1861) both of whom addressed educational deficits in their own historical period. Their commitment to expanding educational opportunities for young people shows how Teacher Education (and education in general) needs 'deeds and words' if meaningful reform is to take place. He reported that for De La Salle, good schools required teachers well-versed in both pedagogical methods and subject knowledge. His main work, The Conduct of Christian Schools (1720), is primarily a 'manual of pedagogy' for the preparation of teachers. Julie Billiart's educational ideas were simple: the teaching force needed to be fully equipped in subject knowledge and pedagogy. The focus in the presentation was on how the newly-established (in 1895) Notre Dame College in Glasgow (a direct ancestor of the School of Education at the University of Glasgow) aimed to unite 'liberal' and 'vocational' frameworks of Teacher Education.
Response panel
Professor Helen Gunter from the University of Manchester shared her thoughts drawing on Professor Gale's presentation concerning the social justice distributions that inform teaching practices. In relation to the theorization of different practices of teachers, she mentioned her interest in how activist dispositions can be revealed through research. She reflected on activism and transformation of social justice across the time, suggesting that we have seen that social justice has been very much redesigned around notions of libertarian research. She added that the teaching profession has played an important role in reshaping social justice, as teachers act as reformers of social order.
Dr Ani Lawrence, a former Headteacher and now a PhD student at the University of Glasgow reflected on the factory model presented by Professor Bob Davis. In her opinion, schools are not necessarily factories. She also reflected her perception that social media has been determinant in portraying ideas of traditional and progressive approaches to education. She suggested that social media has the potential to negatively affect education processes. She shared her concerns about the risk of focusing too much on school outcomes, which relates to the notion that school systems only exist to produce workers.
Dr Clare Kilbane from the McGrath Institute for Church Life, University of Notre Dame in Indiana, US, shared her opinion that social justice and activism are particularly relevant at the present moment, and perhaps more than they ever have been. The role of teachers in supporting societies to address inequities is more important than ever. She thanked Dr Leonard Franchi for his presentation on the historical roots of teacher education and the way countries have organized schooling. As to the role of priests and sisters, she mentioned that they provide us with a historical understanding of the roots of social activism, which is rooted in the understanding of humans. She also suggested that the role of teachers seems to be expanding to being something more than providers of education.
Questions and Answers
The first question was to Professor Davis.
What is your opinion on the 'school as farm' metaphor and the relationship to 'school as factory'?
Professor Davis argued on the possibility where metaphor and reality can bleed into one and the other. He gave the example of New Lanark which was at one point, the most productive place on earth and one of the most profitable, and at the same time, it was a stopping point on the grand tour, a place where children enjoyed nature in the outdoors as much as indoors. He suggested that the comparison between schools and farms is something that needs to be analysed more deeply..  
The second question was to Professor Trevor Gale.
What do you think we are getting right about the shaping the formation and preparation of novice teachers in Scotland, and also beyond?
Professor Gale suggested that one of the things that we are getting right in Scotland is the fact that there is no replication of some of the things that are done in England. He perceived that teachers here are people who are trained to be able to make judgments in situations that they haven't encountered before. He considered that they have good resources to draw upon. An important element that exists in Scotland is that teacher education is solely undertaken within universities. He argued that teachers are being prepared for the here and now, and they have really good intellectual resources.
Professor Stephen McKinney was asked to participate in his capacity as Head of the Research and Teaching Group within the School of Education: Pedagogy, Practice, and Faith. He asked Professor Davis why he thought the metaphor of schools as factories has been so enduring. Professor Davis considered that we are living in a period of enormous transition in technological, social, and cultural terms. In his work, he and his collaborators have tried to challenge current thinking, without any way suggesting that factories could not often be terrible places.
Professor McKinney then proceeded to ask Professor Trevor Gale about his categorization of teachers. Professor Gale shared his thoughts concerning the fact that some teachers with an activist disposition have moved schools when they did not feel that they were fitting in, and that context matters in terms of teacher's disposition. Finally, Professor McKinney asked Dr Franchi about the merger of St Andrews College and the University as an action that has supported the balance between liberal and vocational education. Dr Franchi mentioned that this general issue has been and still is widely discussed across the UK. He suggested that it will continue to be important and given that it has been 20 years since the merger, to come together again in 20 years and engage in a study of the various policy documents and analyse their effects.
Professor Michael Osborne, Director of Research within the school thanked all participants for their contributions to this webinar and reflected on what he had learned during the session and indeed in all of the webinars in the series. Professor Boeren then concluded proceedings.
A recording of this webinar can be found at this link (to follow).
---
School of Education 2021 Webinar Series
The School of Education at the University of Glasgow, in conjunction with the Centre for Research and Development in Adult and Lifelong Learning (CR&DALL), the Robert Owen Centre for Educational Change, and the UNESCO Chair in Refugee Education through Languages and the Arts invites you to our Webinar Series 2021.
The series celebrates the work of our researchers and those they work within these most challenging of times, during which they have continued to make a real difference for society's most vulnerable and educationally disadvantaged, from local to global levels. This showcase illustrates some of that work and will be presented in 5 webinars using the Zoom platform. It highlights some of our most significant and impactful work during the last decade within each of the main themes of the school: Urban and Place-Based Learning, Collaborative Schooling for Change, Adult Learning and Youth Transitions, Migration and Refugee Education and Ethics, Religion and Values in Education. Each webinar will focus on 3 or 4 projects and will be complemented by reflections by some of our key collaborators around the world, within and beyond the academy.
All are welcome to join us, and details to register are provided. These links provide outlines of the inputs to each webinar. Individuals should register separately for each of the webinars they are interested in, and more details of each event will follow. Full details and instructions for joining will be circulated post-registration and prior to each of the events.
| | | |
| --- | --- | --- |
| Date | Time | Title |
| Jan 20, 2021 | 12:00-13:30 | |
| Feb 3, 2021 | 12:00-13:30 | |
| Feb 17, 2021 | 12:00-13:30 | |
| Mar 3, 2021 | 13:00-14:30 | |
| Mar 17, 2021 | 12:00-13:30 | |
latest jordans | Netflix 'Money Heist' Immersive Experience Launch , Parfaire
Post date:
Wednesday, 14 April, 2021