More people are going to school and university than ever before. That's the largely positive picture of the state of education across the world published recently by the Organisation for Economic Cooperation and Development (OECD).
The OECD's Education at a Glance report doesn't explain all the reasons for the changes taking place, but it does show some remarkable trends.
A third of adults in OECD countries held a tertiary-level qualification in 2014. Over the past 30 years there has been a "significant increase" in the educational attainment of populations in almost all OECD countries. The graph below shows this by comparing the education levels of young people and their parents.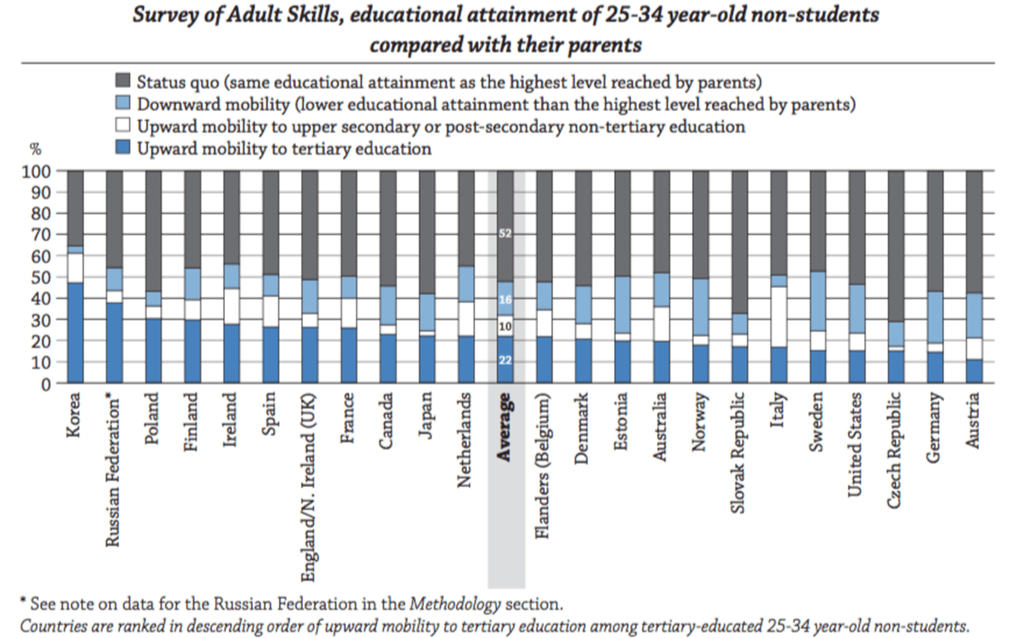 Click to enlarge
Continue reading this article on The Conversation...
bridge media | Aimé Leon Dore x New Balance 550 'Red' — Ietp
Post date:
Thursday, 3 December, 2015