Foresight Conference Centre, University of Liverpool
1st Floor Bedford House
Oxford Street
United Kingdom
Wednesday, 1 April, 2020 - 00:00

to

Friday, 3 April, 2020 - 00:00
The University Association for Lifelong Learning (UALL) UK is pleased to announce its upcoming Annual Conference 2020, hosted by the University of Liverpool. The theme of the Conference is Diversity, identity and inclusion in Lifelong Learning: Shaping a 2020 vision for mature students.
Update: Conference organisers are pleased to announce that Lord Kerslake has agreed to be a keynote speaker for the 2020 Conference. Further details to come next week.
From all of us at UALL, Happy New Year! And to push away those January blues, I'm happy to announce that the second call for submissions is officially open!!
Submissions are invited for proposals for papers, workshops and posters in line with the conference theme of shaping a 2020 vision for mature learners and the sub themes: 
 Engaging, teaching and retaining lifelong learners
 Work-based and work-related learning
 Widening participation and mature students
 Learning, maturity and motivation
The conference is underpinned by 3 core values: 
Diversity
Identity
Inclusion
We encourage submissions which focus on: 
Policy: shaping the future of lifelong learning for mature learners
Practice: sharing practice
We would also value submissions for specialist workshops which focus on the professional development of practitioners to achieve a strong and changing future for lifelong learning e.g. how to: influence policy, publish, achieve professional accreditation, prepare submissions or bids to support practice 
So now that I've convinced you to submit, you're wondering how do you submit? 
Please send all applications to [email protected] by January 31, 2020.
Paper presentations 
Please submit a short abstract, 300-400 summarising the focus of your paper and please indicate which theme you think your presentation falls best under to aid programming allocation. 
Those accepted to present papers will be invited to submit a full paper after the conference for consideration of publication in a special issue of the Widening Participation and Lifelong Learning (Open University) journal. 

Workshops
At our 2019 Telford Conference, we hosted interactive workshops and extended discussions on key areas of development. Please send an abstract of between 250 - 300 word detailing the aims of your workshop and the ways in which you will engage participants in the interaction. 

Showcases
We have programmed a dedicated slot to an informal showcasing of practice where delegates can speak to practitioners and hold informal conversations. These will be held linked to the conference sub-themes. Please send a short proposal (1-2 paragraphs) on what you would like to showcase and how it relates to a sub-theme. 
That's it for now. Remember to follow our website and twitter for any conference updates. 
If you have any queries, please do not hesitate to contact me at [email protected] or our Honorary Secretary Mary Mahoney at [email protected]
Kind regards,
Alice
Alice Reynolds
UALL Administrator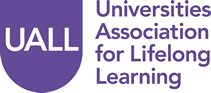 Authentic Sneakers | Entrainement Nike
Post date:
Thursday, 9 January, 2020