I was recently invited to attend Lifelong Learning Day (26th April 2014), part of the University of Bucharest's 150th anniversary celebrations in Bucharest, Romania. This was then followed by the 4th International Conference on Adult Education: "Adult Education in Universities. Local and Regional Perspectives" (27th – 30th April 2014) held at Iasi, Romania.
A full programme was put on for Lifelong Learning Day by our hosts at the University of Bucharest including Professor Romita Iucu and Associate Professor Catalina Ulrich. Adrinks reception was held on the Friday evening for networking and introductions for attendees at the lifelong learning event.
On the Saturday, Honorary Professorships were conferred upon Professor Heribert Hinzen (Institute for International Cooperation of the German Adult Education Association IIZ/DVV) and Professor James Pappas, Vice-President of Oklahoma Outreach. An interesting and thought-provoking roundtable discussion was held on "University and Lifelong Learning", taking stock and looking ahead.
In the evening our hosts had arranged for us to visit the Ballet at the Opera National to see a performance of Corsarul and it was certainly an interesting spectacle.
Sunday the 27th saw us move to Iasi, in Moldova, for the 4th International Conference on Adult Education hosted by the Alexandru Ioan Cuza University of Iaşi.  A full programme was delivered and there was a diverse range of presentations and large variety of international contributors. I delivered a presentation on two EU funded projects we have been involved in (THEMP and LETAE) and was also invited to be a panellist on a number of roundtables and discussions on: Universities' support in building strong learning communities and regions; Adult Education in Universities; and, International Doctoral programs - creating synergies.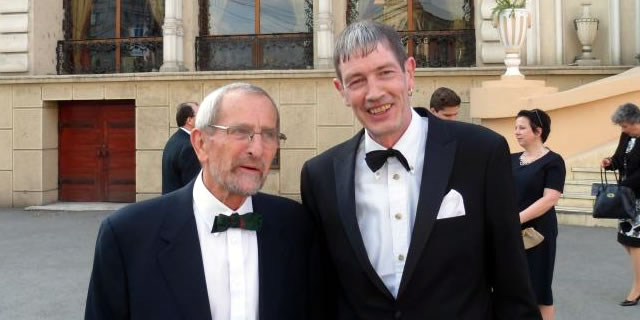 In addition, one of our CR&DALL and PASCAL colleagues, Professor Chris Duke (above left, with Muir Houston) was inducted to the International Adult and Continuing Education Hall of Fame. Also honoured at the event was a former colleague Professor John Field.
More pictures of my visit to Romania can be found here
Nike sneakers | Mens Flynit Trainers